Director of Field Operations & SAfety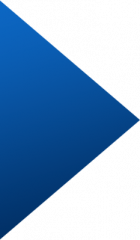 Director of Field Operations & Safety
Jason grew up in a small west Texas town where high school sports and hard work were the way of life. He was raised in a construction family, and at a young age worked long hard hours by his father's side. He was taught the importance of treating others with respect. He fervently believes that taking pride in everything you do will build great character and integrity.
Jason represents METRO and our industry as an active member of ABC South Texas Chapter where he sits on the board of directors and the executive committee. He is chairman of the board for 2023. He is active in workforce development and helps with high school outreach and apprenticeship programs. He engages with the Alamo Trades Club, where he assists industry partners as they go to the Boys and Girls Clubs of San Antonio and introduce construction as a viable and successful career path.
His knowledge and passion for construction provides METRO and our clients a great resource for problem solving and delivery of high-quality products.
Get to know the talent behind the work.