Strategic Development Officer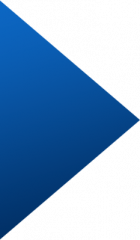 Strategic Development Officer
Chris has been in the construction industry for over 35 years and has worked with in several different capacities including Field Supervision, Project Management, Business Development/ Marketing and Strategic Planning. This variety of experience provides Chris with a valuable perspective into the business and how it functions and operates. Chris directs all of the firms marketing and business development efforts and is instrumental in leading the strategic planning process.
Chris is involved in numerous industry associations including Society of Marketing Professional Services, the Associated Builders and Contractors, the Real Estate Council of San Antonio and the Urban Land Institute.
Chris and his wife of over 35 years, Nancy, have three grown children. Chris is active in his church, Hillside Fellowship, and enjoys traveling, supporting the Houston Astros and playing golf.
Get to know our leadership.
Jane Feigenbaum
Chief Executive Officer
Fernando Diego
Project Executive
Taylor Jordan
Project Executive
John Franklin
Project Executive