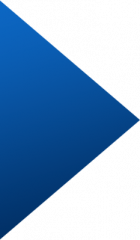 With more than 25 years in the construction industry, Jane's experience encompasses many roles and hundreds of projects. She began her career at Metropolitan Contracting Company in 1994 as a project manager and became a partner in 2006.  Since 2010 she has served as Chief Operating Officer, a position in which she enjoys assembling and leading the project management team.
Jane and her group of project managers strive to help clients understand each phase of the development and construction process. In this role, they serve as communicators and educators whose honesty and integrity frequently result in long-term relationships with repeat clients. The constant dialogue also helps ensure that clients feel they are treated fairly and respectfully, which is one of Jane's primary professional goals.
Jane is a member of the Real Estate Council of San Antonio, Associated Builders and Contractors, the Mentorship program for Urban Land Institute, the Finance Committee at San Antonio Economic Development Foundation,  and Women in Commercial Real Estate, where she currently serves on the Programs Committee.
A native of Maryland who graduated magna cum laude from the University of Maryland, Jane has lived in Texas for over 25 years.
Get to know our leadership.
Chris Carruth
Strategic Development Officer
Fernando Diego
Project Executive
Taylor Jordan
Project Executive
John Franklin
Project Executive