Director of Field Operations & SAfety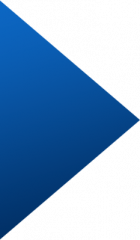 Director of Field Operations & Safety
Jason grew up in a "construction family" and by age 9 he was wielding tools at his father's side. During this time, he was exposed to a wide variety of construction disciplines along with one, consistent message: the importance of quality and ethics.   Today, Jason's hands-on knowledge of construction, coupled with his OSHA safety training, is invaluable in executing his responsibilities for staffing Metropolitan projects, tracking production, resolving field issues, and ensuring quality and safety from start to finish.
Jason was raised in a small, west Texas town where sports and outdoor activities are a way of life.  When time permits, he loves to hunt, fish and golf.  Of course, time doesn't often permit as he is also the proud father of young twins.  Jason attended Texas A&M University-Galveston and is a Key Volunteer for Special Olympics Texas where he annually assists with the Texas Special Olympics Basketball Tournament.
Get to know our leadership.
Jane Feigenbaum
Chief Executive Officer
Chris Carruth
Strategic Development Officer
Taylor Jordan
Project Executive
John Franklin
Project Executive