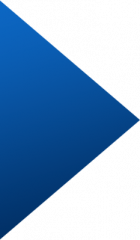 As President and Co-founder, Steve Schuetze strives to impart the knowledge he has accumulated throughout the years to younger employees in an effort to make them – and MCC – more successful. Steve is proud of MCC's reputation as an honest, dependable firm, and believes these qualities enable the company to provide second-to-none service at any stage of the job, from site selection to final inspection.
Steve is quite the innovator, having recently developed and patented a "Tilt Up" concrete wall system called ClearView Composite Wall System with Davy Beicker of Beicker-Martinez Engineering. ClearView allows spandrel or banded glass to be used in a tilt wall structure without vertical concrete legs.
Steve and his wife of 40 years, Luanne, have two adult children and three grandchildren, ages 16 to 4. They share their home with one Pomeranian, two Poodle mixes, and Miss Kitty. Steve currently serves as Trustee Chair for the San Antonio District of the United Methodist Church, as well as Conference Board Member for buildings and locations. He also is a member of the Real Estate Council of San Antonio Executive Committee.
For fun, Steve enjoys playing golf, playing golf and playing golf; he's collected more than 200 golf balls from domestic and international courses he's played during the last 15 years. He also cherishes long walks and stimulating conversation with his dog, Cash, and shooting skeet with his grandson, Regan.
Get to know our leadership.
Jane Feigenbaum
Chief Executive Officer
Chris Carruth
Strategic Development Officer
Fernando Diego
Project Executive
Taylor Jordan
Project Executive
John Franklin
Project Executive