Every project teaches you something.
Imagine just how much we've learned in all this time.
Our values are unbreakable. That's what keeps our team working in unison throughout every discipline to deliver on thousands of private projects across the country. We rely on a start to finish process that has led us to master the art of getting it done. Because of that, we have built some of San Antonio's most nationally recognized projects.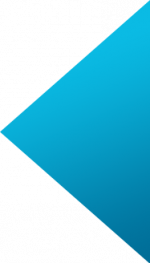 Give us your plans and we'll turn them into valuable real estate.
Ask anyone who's partnered with us and they'll reinforce the fact that our team has the experience to build all types of projects, from the retail space that will become the hottest local bakery in town to the most advanced medical facility around.
We're recognized as one of the top contracting companies in San Antonio – and not just by people in the industry. Through our own demanding dedication, our work has brought about a collection of awards and honors in construction and safety, as well as two coveted national Eagle Awards and an award for Ethics in Business.
The real reward has been to consistently deliver the highest quality work, even when working with the most challenging budgets.
Just like spandex pants, budgets and schedules get tighter over the years. Metropolitan Contracting has learned that success comes with staying flexible enough to manage each project with finesse while staying focused on every aspect of safety and quality throughout. Our project managers take ownership of the projects they lead from start to finish, which means your project is consistently monitored throughout by someone whose skin is also in the game.
Let's build something better.  Give us a call today.
Get to know the talent behind the work.