Every project teaches you something.
For METRO safety is more than just a priority, it is a point of pride.
Since 1998, METRO's safety program has annually earned The Associated Builders and Contractors' highest safety ratings as represented by the S.T.E.P Awards. Dedicated safety specialists direct our safety program with the assistance of a third party safety consultant.
Highlights of our program include: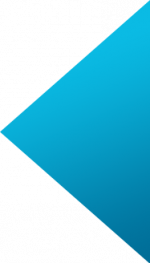 A written safety and health policy manual  for and by METRO.
Pre-employment physicals and drug screening of new employees.
One-on-one safety orientations with each newly hired employee.
Monthly company-wide meetings with all field personnel.
Printed safety tips distributed weekly with payroll.
Periodic education of management personnel.
Weekly jobsite inspections by a third party safety inspector.
Periodic random jobsite inspections by our casualty insurer.
Weekly jobsite (toolbox) meetings.
Participation in the ABC Safety Training and Evaluation Process.
Our commitment to safety starts with our hiring program.
We screen potential employees very carefully on several levels, with typically three senior level management staff making the final decision on hiring. A minimum of two references from former employers are required, and all new hires need to pass a drug test and physical. All of our superintendents are employees of METRO and all live in the vicinity of San Antonio and Austin.
METRO believes that the best safety policy is transparency and prevention. We hold monthly meetings with the entire local staff to discuss areas for improvement, and encourage all field staff to be proactive in identifying potential safety concerns.
Let's build something better.  Give us a call today.
Get to know the talent behind the work.