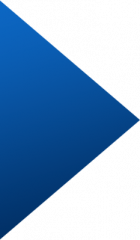 Jaylene has over 12 years of experience and has been with METRO for more than 3 years. Her background in Finance, Accounting, and Process Improvement in the Medical, Corporate, and Construction environments provide a unique combination of disciplines that promotes her success. She has a passion for data analytics and believes that utilizing existing information can lead to better choices moving forward. She is responsible for overseeing and guiding the accounting, financial, and reporting processes for METRO.

Jaylene puts heavy emphasis on process improvement and drives METRO to increase efficiency though both technological integration, and workflow optimization. She believes that integrity and open communication are the hallmarks of success and strives to exemplify this every day.

She has been a member of CFMA since 2018 and holds true to their values. Jaylene's family is the primary driver in her daily motivation and enjoys participating in outdoor sports with her children and listening to live classic country music with her husband. Her motto to live by is "Each day is not a guarantee, so make every day you are given impactful.
Get to know the talent behind the work.