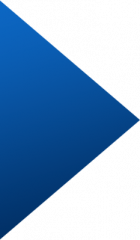 As President and Co-founder, Steve works to impart the knowledge he has accumulated throughout the years to his new partners in an effort to make them – and MCC – more successful. Steve is proud of MCC's reputation as an honest, dependable firm, and believes these qualities, along with the company's talented people enable the company to provide second-to-none service at any stage of the job, from site selection to final inspection.
Steve is quite the innovator, having developed and patented a "Tilt Up" concrete wall system called ClearView Composite Wall System with Davy Beicker of Beicker-Martinez Engineering. ClearView allows spandrel or banded glass to be used in a tilt wall structure without vertical concrete legs allowing more natural light inside and views of the outside.
Steve and his wife of over 48 years, Luanne, have two adult children and three (extremely bright and talented) grandchildren, ages 12, 14 and 24. Steve currently serves as Trustee Chair for the Rio Texas District of the United Methodist Church, Rio Texas District Strategy Team Member and Board Member for Project Transformation. He also is a member of the Real Estate Council and Past Chairman of ABC South Texas.
For fun, Steve enjoys playing golf, traveling, and traveling to play golf. He's collected more than 200 golf balls from domestic and international courses he's played during the last 25 years. He likes his evening walks with the family dog, GUS,  shooting skeet with his grandson, Regan, and attending school sports and drama events with grandchildren Caleb and Sadie. He also hasn't given up on trying to convince them all that golf is the best sport of all.
Get to know the talent behind the work.