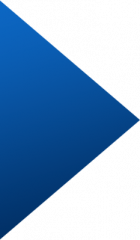 Chairman Tim Swan entered the commercial real estate industry in 1978 and co-founded two successful companies, Aequus Real Estate Services and Lee Partners, before launching Metropolitan Contracting Company with Steve Schuetze in 1986.
Tim has had a variety of business and professional affiliations including board service for the Real Estate Council of San Antonio, The President's Council, Associated Builders and Contractors, and The Bank of San Antonio.
Tim also supports many community initiatives including board service for organizations that have included the Housing Authority of Bexar County, Winston School of San Antonio, YMCA of Greater San Antonio, Mayor's Blue-Ribbon Commission on San Antonio's Economy, Southwest Foundation Founders Council, The Texas Cavaliers, The University of Texas at San Antonio Founder's Council, The Mayor's Task Force on Sustainable Buildings, Texas Public Radio and The Brackenridge Park Conservancy. 
Tim, an Eagle Scout who was raised in San Antonio and graduated from Baylor University, is married and has one daughter. He's an avid swimmer, skier, and hiker who often finds solace in a small shop behind his home working on virtually anything mechanical in nature.
Get to know the talent behind the work.